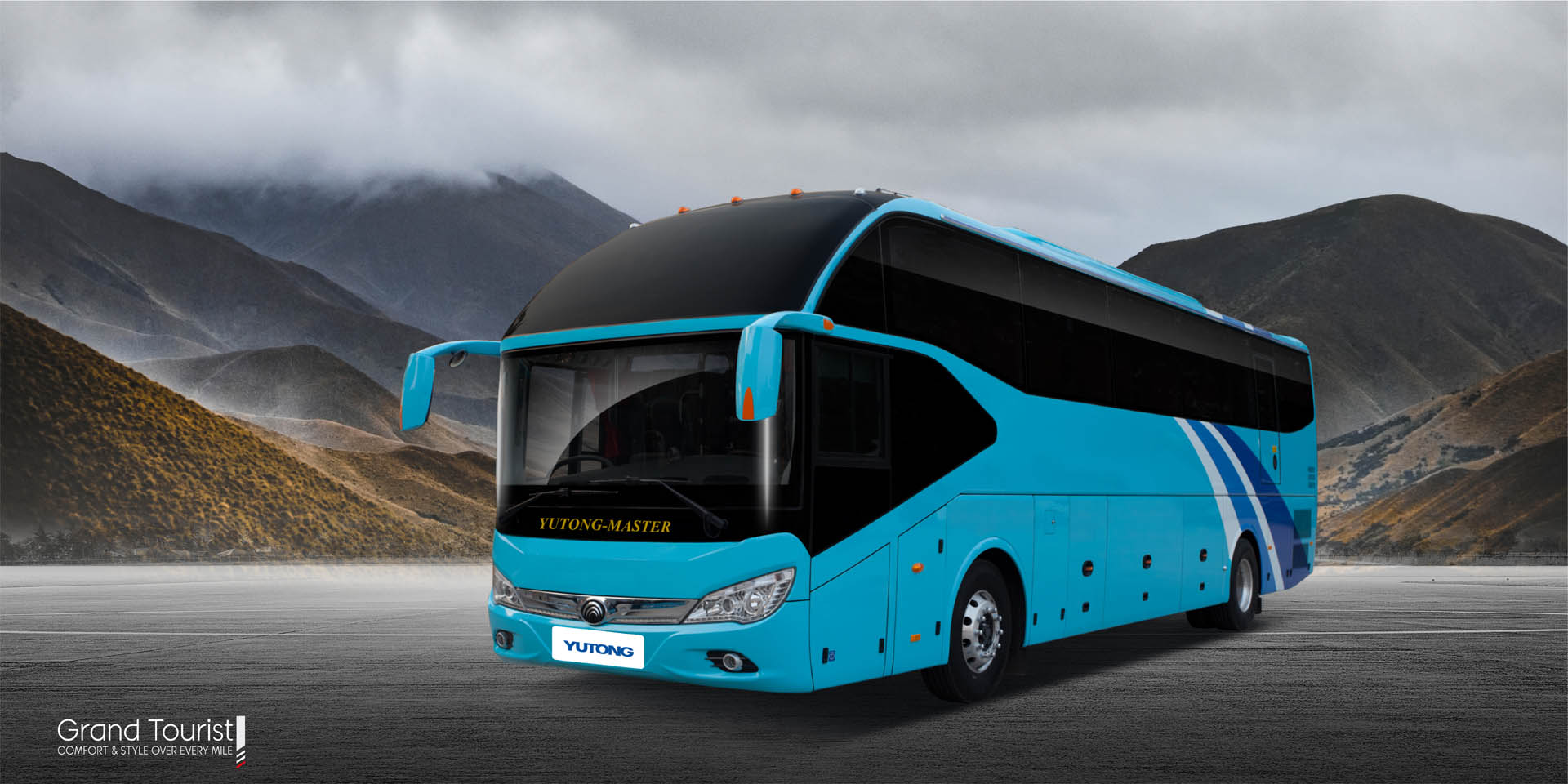 ABOUT YUTONG MASTER
Your Better Choice
As the world's major bus and coach supplier, Yutong is a large-scale enterprise mainly specialized in bus business and also covers areas of construction machinery, special vehicles, auto parts and components, real estate and other investment business.
In 2018, its annual sales volume of large and medium-size buses is 60,868 units. Among them 24,748 units are new energy buses. The enterprise scale and sales performance take a lead in the world. Yutong has realized a sizeable sale volume in over 30 countries and regions such as France, UK, Australia, Cuba, Venezuela, Russia, Saudi Arabia, China Macau, China Taiwan and so on with a market share of over 30% in China and over 15% in the world. In the main target markets, Yutong has become one of the world's major bus and coach suppliers.
"Your Better Choice" is not just the brand proposition of Yutong, it is the guideline implemented in every step of Yutong's operation.
> 30%

Market Share in China

> 15%

Market Share Worldwide

> 25,000 units

Annual Sales volume of new energy buses

> 70,000 units

Annual Sales Volume
In 2013, Master Motor Corporation (Pvt.) Ltd. signed technical license agreement with Yutong to enter into intercity bus segment of Pakistan. The first bus lined off from the plant in February 2016. These buses have been popularly known as Yutong-Master in Pakistan. Since then, Master Motor did not look back and took the bus market by storm. In a short period of three years, it has emerged as a market leader in the intercity luxury bus segment of Pakistan, having sales of 283 units in 2018. Currently, more than 950 Yutong buses, including intercity buses, city buses, and shuttle/apron buses are plying on the road in Pakistan covering all major routes. Yutong Master has three intercity models namely ZK6122HL, ZK6858H9 and ZK6127HS. Yutong Master has also supplied city buses, apron buses, shuttle buses, school buses and other special buses according to the requirement of the customers in Pakistan.
> 360 units

Annual Bus Production Capacity

> 42%

2018 Market Share in Intercity Bus Segment of Pakistan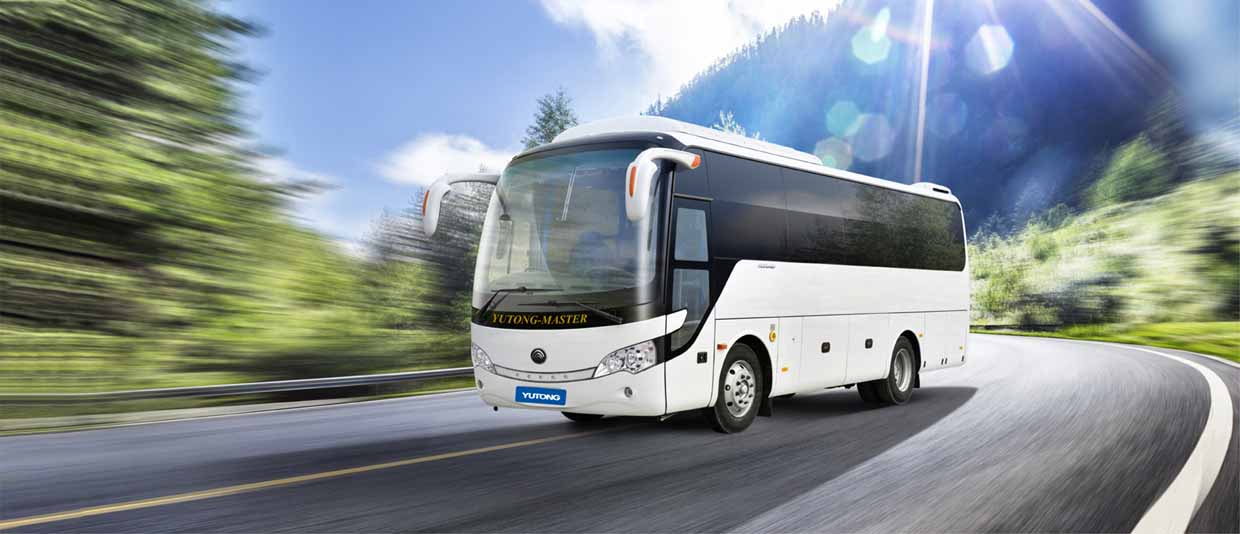 GRAND SALOON
ZK6858H9
FEATURING A BRAND-NEW DESIGN INSIDE AND OUT. THE NEW BUS ADDS TO ITS STYLISH AND DYNAMIC LOOK.
DOWNLOAD BROCHURE
GET INQUIRY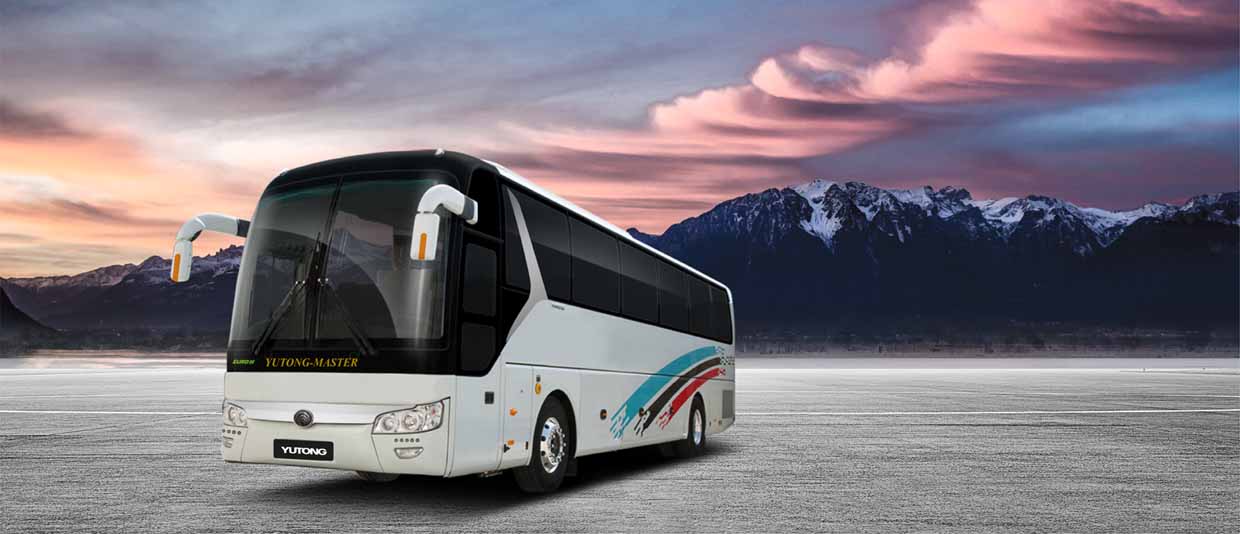 CHARISMA
ZK6122HL
ATTRACTIVE DESIGN AND ALL THE
COMFORT AND SAFETY YOU WOULD
EXPECT OF A COACH.
DOWNLOAD BROCHURE
GET INQUIRY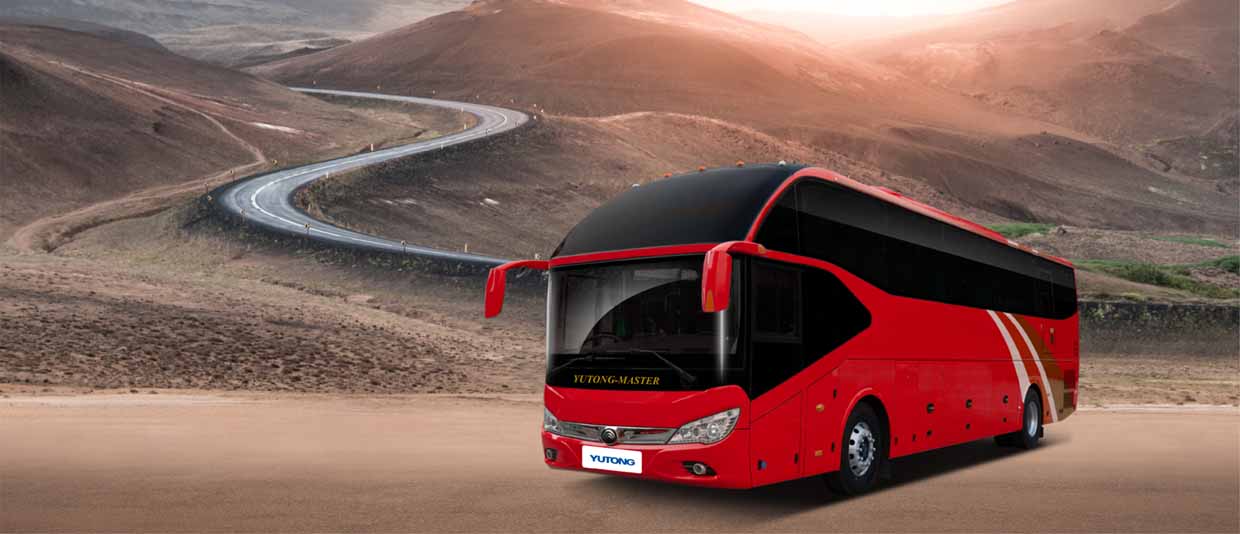 GRAND TOURIST
ZK6127HS
A LUXURY BUS THAT BRINGS SUPERIOR
COMFORT, QUALITY AND INSPIRATION
TO THE NEXT LEVEL.
DOWNLOAD BROCHURE
GET INQUIRY